2012 New In Bow Detail Puff Sleeve
Jeweled Skirt Sexy Dress
Oasap is a global online store dedicated to high-street fashion by offering various kinds of women's apparel, bags, shoes, jewellery, accessories, etc.  Oasap was founded in late 2011, however, has already had thousands of SKU by far.  They keep updating products at a high rate every day.

Description: 
Dress crafted in cotton, featuring a round neckline, long puff sleeves, contrast color bowknot detail to chest, a mini skirt with jeweled hem detail, all in a bodycon fit.
Size:
Bust: 86cm
Length: 73cm
Waist: 76cm
Hip: 80-85cm
Sleeve: 55cm
Color: black-skirt,white-skirt
Fabric: Cotton
* I have received this dress for free . I am a Fashion Hunter at OASAP.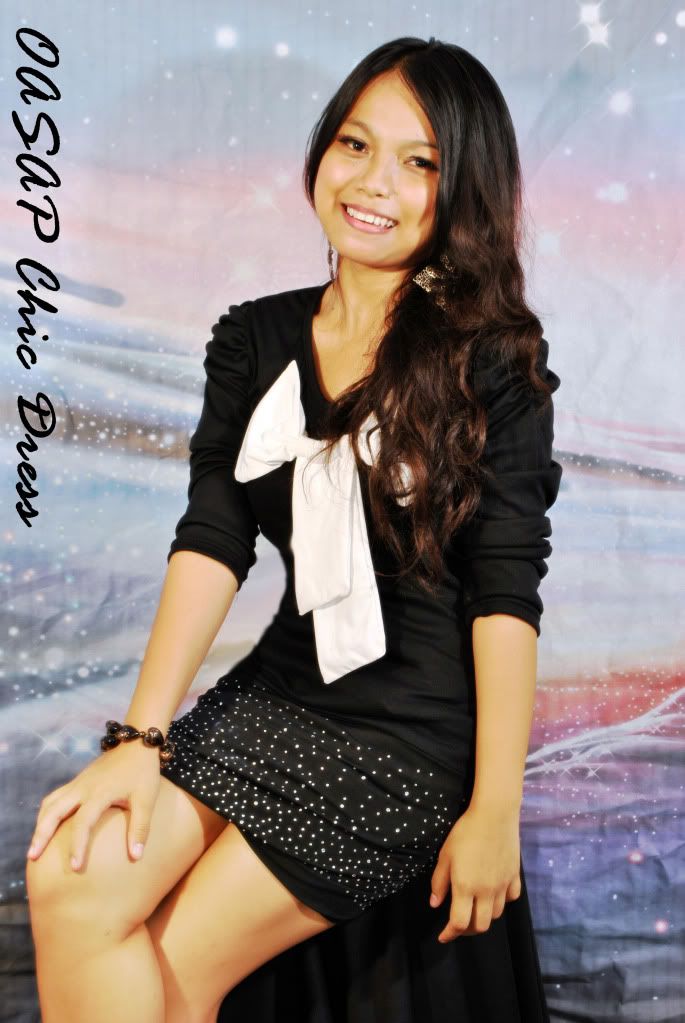 No matter what your dress size or shape, looking and feeling good in fact depends on you. And it really all boils down to attitude and confidence when it comes to how you carry yourself.
Choosing the right clothing definitely has to do with several factors that don't only surround the subject of  fashion.
I just loved this cute  OASAP 2012 New In Bow Detail Puff  Sleeve Jeweled Skirt Sexy Dress    which I got free from OASAP for becoming a Fashion Hunter.
Will you join us?
Are you a fashion blogger?
Are you a pretty girl loving fashion?
Do you like showing yourself with outfit post?
Do you have many followers who like comment on your post?
Be Just Like ME !
I found this lovely Oasap women's high street fashion store and would like to invite you to join its Fashion Hunter Program where you can get freebies in exchange a post on your lookbook, chictopia or blogspot.
PS: If you join through this invite and approved to be Oasap Fashion Hunter, I'll get $8 cash credit. You can invite your friends and get money too. Join Now.
Free shipping worldwide.

It usually takes 7-15 business days for order to arrive at you after it's shipped.

Please note: Customs policies vary widely from country to country. We have no control over them and cannot predict what they may be. Any customs or import duties are charged once the parcel reaches its destination country. These charges must be paid by the recipient of the parcel first. We would like to refund corresponding credit to your account as a compensation.

Oasap won't be responsible for the loss resulting from non-payment of customs.

If you know your local custom will charge some tax and you don't wanna pay it, pls contact us through live chator email before the order is shipped. We will use HongKong Post which will avoid tax but take more time on the way.